Aus meinem Posteingang…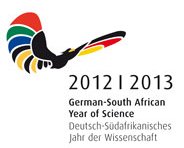 Vom 21. – 23 März 2013 findet die Konferenz an der Fachhochschule Kiel statt.
Die Teilnahme an der englischsprachigen Konferenz ist kostenfrei.
Anmeldung bis zum 8. März 2013
Konferenzwebseite mit Programm, Änderungen und Publikationshinweisen:
www.women-in-science-conference.de
Über die Konferenz
"Gender equality in science is a major challenge for the higher education systems in both countries, South Africa and Germany, facing several constraints. The proportion of women in top positions in science is still relatively low or often restricted to traditionally more "feminised" subject fields. The impact of such gender bias on future research development will be severe if not balanced better.
The future of science depends on an increased and equal participation of women and girls, in the science field locally and globally. […]"
www.women-in-science-conference.de/html/about-the-conference.html

Maria