Aus meinem Posteingang…
Internationaler Austausch zum Digitalen Lernen: Tag der starken Frauen
EDEN (European Distant and E-learning Network) Celebrates Women Leaders at 2023 Annual Conference in Dublin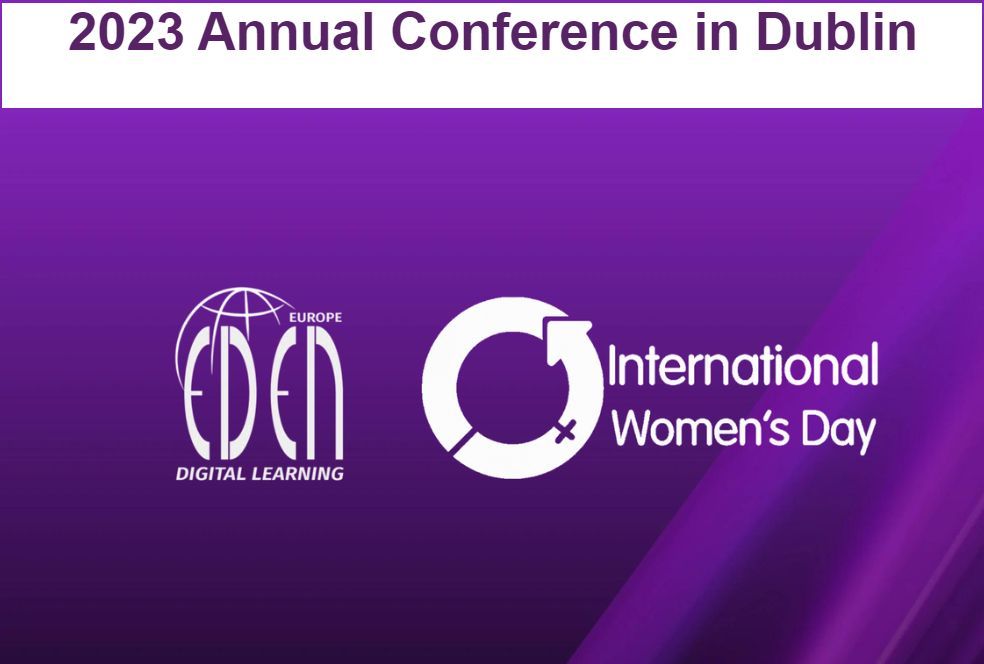 When? 19. und 20. Jun. 2023
Early Bird Registration Deadline: 10. Mai 2023
Where? Dublin City University / St Patrick's Campus, Dublin
What is it all about?

"EDEN DLE Celebrates Women Leaders at 2023 Annual Conference in Dublin presenting the full-line up of Keynote and Spotlight Speakers for this year's conference. #EDEN2023 Annual Conference is designed to explore the theme, 'Yes we can!' – Digital Education for Better Futures. This theme focuses on the language of opportunity and challenges participants to dream big! While there are many big and small challenges that we can't ignore in building a more inclusive digital future, the conference places the spotlight on the 'art of the possible' in reimagining teaching, learning and assessment and delivering on the promise of better futures for all. We hope to encapsulate throughout the conference the spirit of hope and optimism through the enabling language of 'yes we can'."
Keynote & Spotlight Speakers
Keynotes
Anusca Ferrari
Policy Officer, European Commission
Rikke Toft Nørgård
Associate Professor, Danish School of Education, Denmark
Melissa Bond
Lecturer in Digital Technology Education, University of South Australia, Australia
Maren Deepwell
CEO Association for Learning Technology, United Kingdom
Spotlight Speakers
Liz Johnson
Deputy Vice-Chancellor, Deakin University, Australia
Alexandra Mihai
Assistant Professor of Innovation in Higher Education, Maastricht University, Netherlands
Blanaid White
Dean Strategic Learning Innovation, Dublin City University, Ireland
More information about Women's Day
The Women's Day takes place in the context of a conference: EDEN 2023 Annual Conference hosted by National Institute for Digital Learning (NIDL), Dublin City University, 18 – 20 Jun. 2023:
https://eden-europe.eu/event/eden-2023-annual-conference-in-dublin
More EDEN
"Open Education Week is a celebration of the global Open Education Movement. Its goal is to raise awareness about the movement and its impact on teaching and learning worldwide, the free and open educational opportunities that exist for everyone, everywhere, right now.
EDEN endorsed Open Education Week 2023 with 5 webinars […], addressing some of the most important topics concerning the present and future of education."
What is it all about?
What is the future of open education?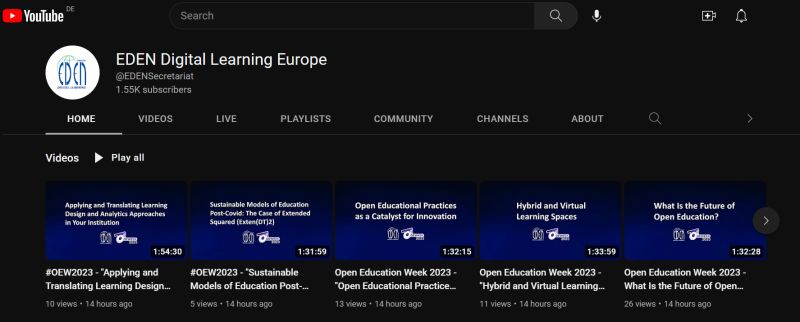 "In this panel session with policymakers and experts on open, online and distance education we will reflect (have reflected) on the present situation regarding open education. Open education is a philosophy, a way of carrying out education with the aim to widen access and participation to everyone by removing barriers and making learning accessible, abundant, and customisable for all. Open education is becoming ever more important in European higher education and on the global level as well due to the fact that digital technologies are one of the main driving forces behind education modernisation."
More information about the Open Education Week
Open Education Week 2023, 6-10 March 2023: https://eden-europe.eu/register-now-to-open-education-week-2023-6-10-march
There is a link to the sessions of OEW2023 on the website.

 Maria