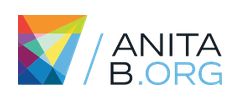 Volunteer at GHC 18
Do you already have a registration for the 2018 Grace Hopper Celebration (GHC 18)? We have some amazing volunteer opportunities for GHC 18 attendees. We need Poster Session judges who hold a Ph.D., Open Source Day mentors, as well as volunteers for Speed Mentoring, note takers, and bloggers. Please fill out this volunteer form and help us make GHC 18 the best celebration ever.
GHC 18 Highlights for Students
The GHC 18 online schedule has been released and pre-registration for individual sessions is open.
View the online schedule and search with the word "Student" to find all of the content intended for students or beginner tech. Get mentoring time with experienced professionals at the Mentoring Circles, relax and mingle at the Student Lounge, learn about the innovative technology the next generation is dreaming up at the Poster Sessions, don't miss the CRA-W special sessions for students, and more.
You aren't able to attend GHC 18?
Some AnitaB.org local communities will hold viewing parties and we will be livestreaming the keynotes. More information about those opportunities will be provided next month.
Meet the 2018 Student of Vision Abie Award Winner
The Student of Vision Abie Award honors young women dedicated to creating a future where the people who imagine and build technology mirror the people and societies for which they build. Recipients are honored at the Grace Hopper Celebration. The award includes a prize of $7,000. Think about self-nominating for this award in 2019!
This year's winner is Chiara Amisola, an incoming college freshman at Yale University from Manila, Philippines. She plans to major in computer science. Read more about Chiara Amisola here.
GHC 18 attendees can meet Chiara Amisola at the Abie Awards Series: Building a Student-led Innovation Movement session on September 27 at 12:45 p.m. CT.
Past Student of Vision Abie Award winners will also speak at GHC 18 about their work and how they are now more empowered to continue building their vision for the future of women technologists. Attend their session on September 27 at 11:15 a.m. CT.
Meet all of the 2018 Abie Award Winners here.

Maria